The CPU of your gaming computer is probably one of the most important components of your setup, as it controls almost all other hardware components and thus has an impact on the performance of the entire computer.
If you are in the market for a new CPU, you'll want to read through this buyer's guide, and learn more about clock speed, overclocking, and processor cores.
Our top-rated CPU: AMD Ryzen 7 5800X processor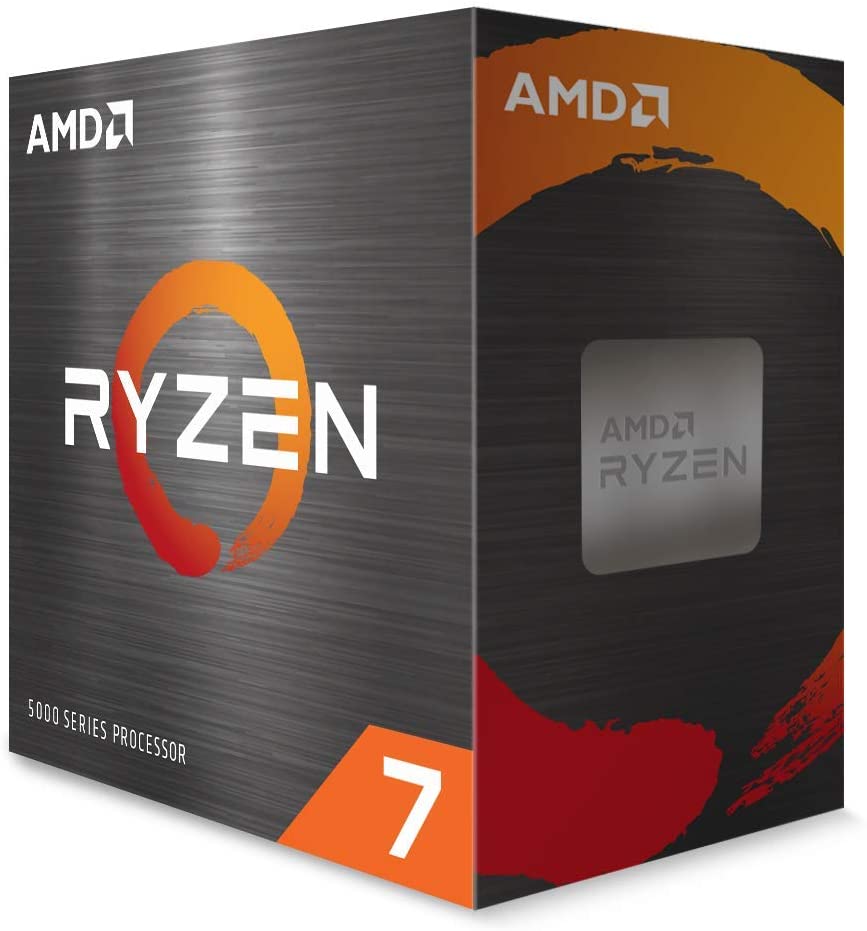 AMD Ryzen 7 5800X processor
Brand: AMD
Speed: 4.7 GHz
Socket: AM4 Socket
Processor count: 8
Price: €355 / $400
While there are certainly other CPUs with better specs, we prefer the AMD Ryzen 7 5800X processor as the Central Processing Unit for our gaming computer. This is because it is suitable for both gaming as livestreaming and is the most budget-friendly option out there.
The AMD Ryzen 7 5800X processor is fairly quick to overclock, making it the best budget-friendly and performance-oriented choice.
For more recommendations and reviews, keep reading below.
What does a CPU do?
The Central Processing Unit is the core component of your computer designed to execute program code, perform basic operations and interact with all other hardware.
The CPU is a silicon chip, located in a special socket on the motherboard, that interprets the program's instructions and creates an output that allows your computer to interact with all of the applications and programs installed.
The faster your CPU processes these instructions, the bigger the impact is on your user experience. This is why most gamers are trying to overclock their CPU, making their computer process the information even faster.
AMD vs Intel
AMD and Intel are the two main CPU manufacturers, which are both being used in desktops, laptops, servers, and gaming PCs. Over the past few years, we've seen Intel dominating the market, but it seems like ADM has shaken off their budget-vibes, making it harder to pick a favorite!
What is overclocking?
Overclocking is the process of increasing the clock rate of your Central Processing Unit, aimed to get it to perform more operations and calculations per second. This means the CPU will be running at a higher speed than it was designed for.
Overclocking a CPU does not only produce extra speed, it also creates extra heat which can lead to overheating and crashes. To prevent this from happening, you'll need additional cooling.
Next to overclocking the CPU, you can also overclock your graphics card and push it to a higher limit. Just make sure you'll provide additional cooling and care because if the CPU or the GPU overheats, it might become physically damaged making it unstable and causing blue-screens of death.
How important is your Graphics Card when picking a new CPU?
As we've explained in our GPU buying guide: both the CPU and the GPU are in direct contact with each other, sending and progressing data at the same time. This means they'll need to be able to run at the same clock rate in order to work.
Both the CPU and the GPU depend on each other, and if they are running a different processing speed it'll create a bottleneck situation.
What to look for when buying a CPU for gaming and live streaming?
When you are only gaming, most of the computer's workload is going towards your GPU because the focus of the computer is on the graphics. It's only during the livestreaming of our games that it gets a bit more tricky: The GPU and the CPU will not only have to focus on rendering the visuals but the Central Processing Unit will also have to encode the livestream, causing a higher workload.
For this reason, it is interesting to look at a CPU that has more than six cores; each with a high performance per core. This way, both the performance of your game and the quality of your livestream remain at a high level.
With a less powerful CPU, you will need to have to lower your screen resolution or frame rates, because your computer wouldn't be able to keep up.
Graphics card
A high-quality CPU needs a high-performance Graphics card to function, so it can reach its full potential. As mentioned in our guide for finding the best gaming monitors; Our frame rate will affect responsiveness and smoothness significantly, so having a decent graphic card combined with enough CPU power is crucial when you're looking to upgrade your gaming rig setup!
Clock Speed
One of the most essential factors for gaming is the clock speed of the Central Processing Unit. The reason for this is that it determines how fast the processor can receive, process, and send its instructions.
The speed of the CPU is measured in gigahertz (GHz), where a higher number equates to a higher clock speed.
When purchasing a new Central Processing Unit, we have to check whether its clock speed can be combined with that of the GPU.
Processor Cores
To better comprehend why the number of processor cores is important for gamers and live streamers, we'll first have to explain what they are.
In the good old days, a processor had only one core that could only focus on one task at a time. Since then, manufacturers have been developing and innovating these processors and their cores, which is why many computers nowadays have multiple processors.
For die-hard gamers and live streamers, it is even essential to have a Central Processing Unit that can keep up with all the programs they are running simultaneously.
Motherboard
Something that you'll need to consider when buying a CPU, is the fact that it only fits a specific socket and chipset on the motherboard, meaning that the CPU you'll buy will dictate the motherboard you'll need.
In essence, the more expensive chipsets have more features, more ports, are better-built, and have more options for overclocking. This means that the best motherboard chipset for you comes mostly down to how much money you have to spend and whether or not you want to overclock.
Additionally, both AMD and Intel have their own CPU architecture, which means that they aren't compatible with a motherboard made for another brand.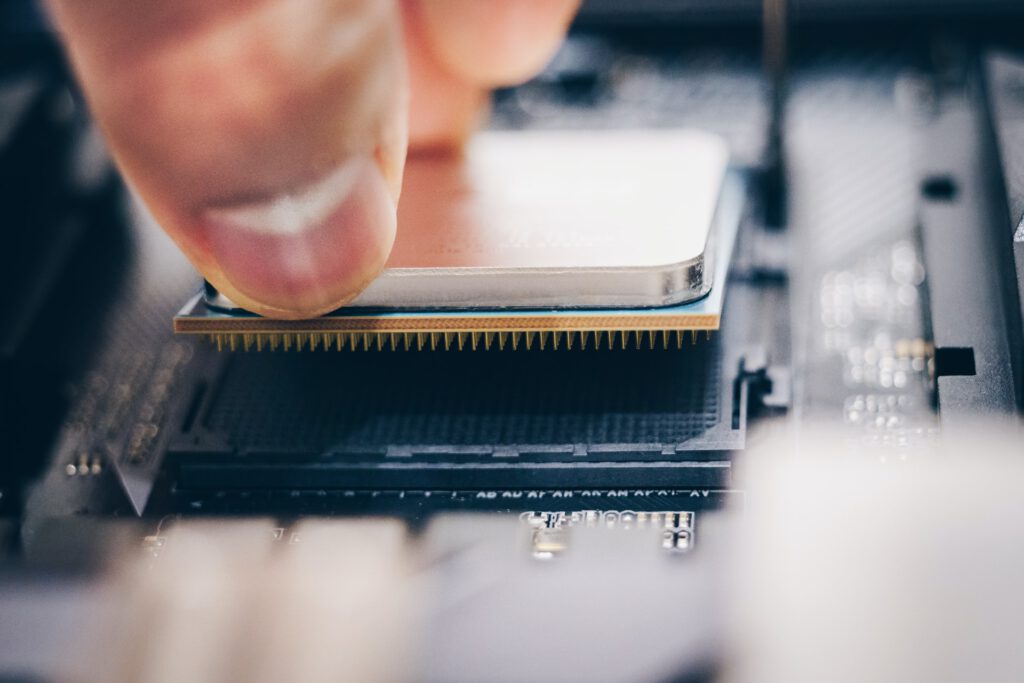 RAM Storage
Next to the GPU and the motherboard, our CPU also relies on the RAM memory storage of your computer. This is essential because the CPU and RAM work together; The more RAM ("Random access memory") your CPU has access to, the easier its job becomes and the faster your computer will be.
When you have a shortage of RAM memory, your Central Processing Unit will have to work harder to transfer the data which severely impacts its speed. A computer with a shortage of RAM storage might not be able to run your game, or – Worst case scenario – crash your computer and cause Blue Screens of Death.
Dual PC Streaming Setup
As we've mentioned: gaming and livestreaming on the same computer might be a bit tricky because it will add more workload to your CPU than it's used to. That's why most professional gamers are using a dual PC streaming setup, where a second computer (with a capture card) is used to live stream, reducing the workload on the Central Processing Unit.
In essence, the second divide in the dual streaming setup could be a lower-spec pc with a more affordable CPU and a capture card, which has only one goal: streaming the gaming content. Your main computer will then be 100% focused on the actual gaming.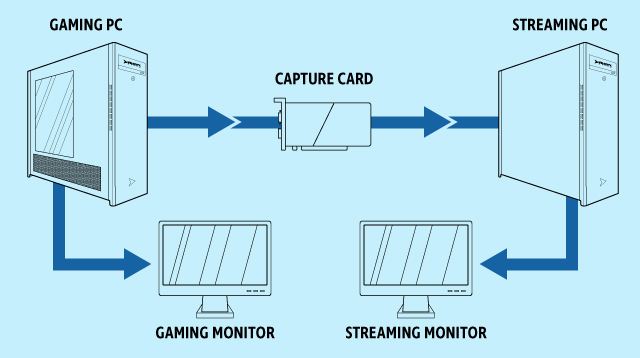 Top 3 Best CPU for Streaming on Twitch
---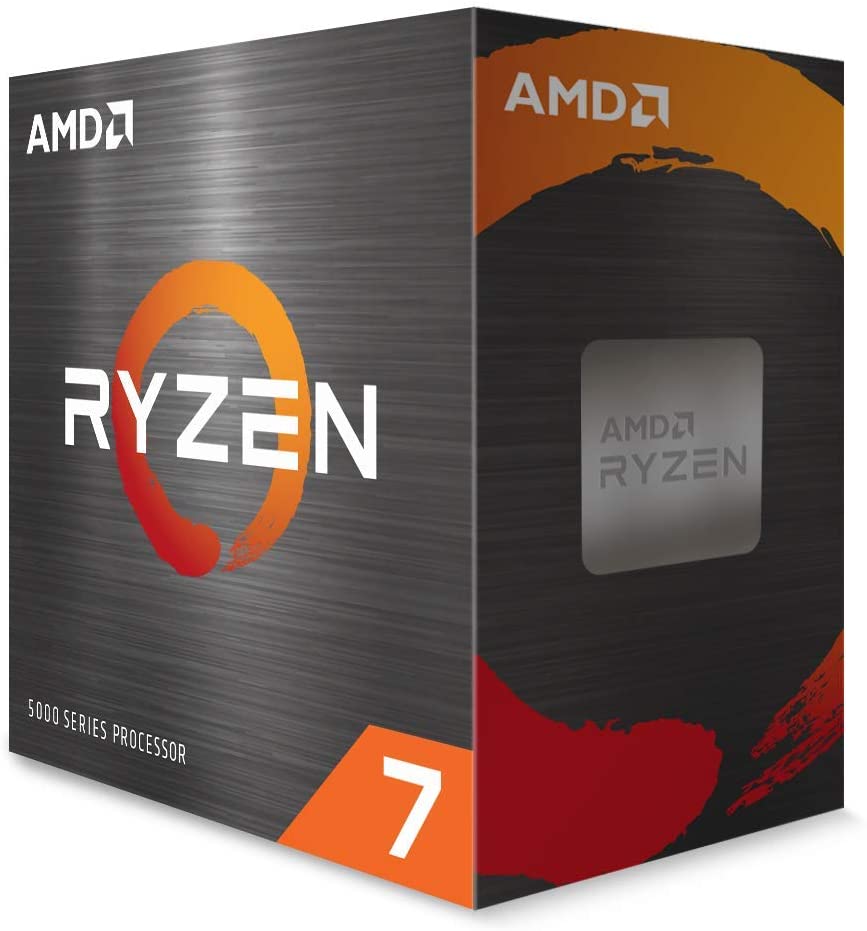 AMD Ryzen 7 5800X processor
Brand: AMD
Speed: 4.7 GHz
Socket: AM4 Socket
Processor count: 8
Price: €355 / $400
We've mentioned it before: we are currently using the AMD Ryzen 7 5800X processor as the Central Processing Unit in our gaming computer. This is because it is suitable for our gaming needs, is easy to overclock, and is fairly budget-friendly.
Where the Ryzen 5 is a more gaming focussed CPU, the AMD Ryzen 7 5800X processor could be considered to be a more all-around CPU that offers more power which is specifically useful for livestreaming.
Pros
Gaming performance
Overclockable
Compatible with AM4 Sockets
Cons
No integrated graphics
---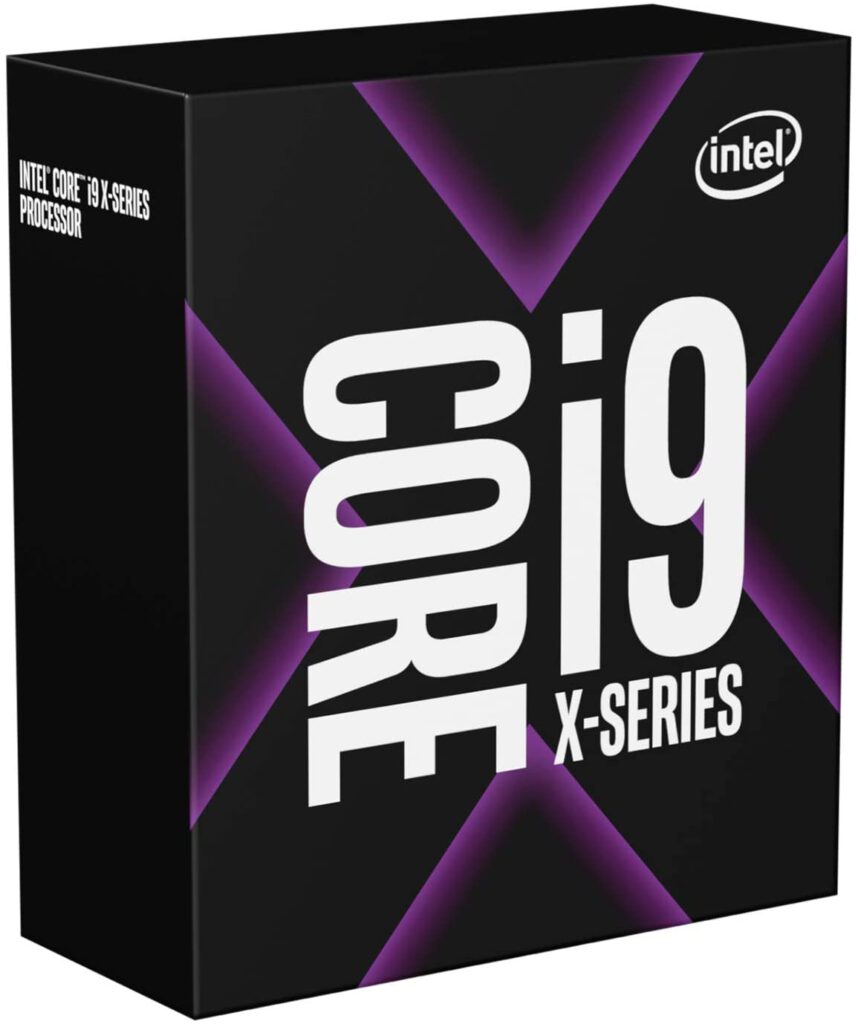 Intel Core i9-10900X processor
Brand: Intel
Speed: 3.4 GHz (4.7 GHz unlocked)
Socket: LGA 2066 Socket
Processor count: 10
Price: € 550 / $ 620
While Intel processors are still more widely used for gaming, the processors also cost more for the same power and performance as you would get from AMD CPU's. That's something we notice with the Intel Core i9-10900X processor as well.
The i9-10900X has 10 cores, meaning it has 10 different processing units in the same CPU. As a result, it will allow you to perform a large number of operations simultaneously, and deliver amazing performance while you are gaming and live streaming. For most gamers, this will even be an overkill preformance-wise.
An overclocked i9-10900X will reach a clock speed of 4.7 GHz, while the base clock rate should be around 3.4 GhZ. The disadvantage of having 10 cores, is the fact that it will require more power consumption, which means it might require additional cooling (such as a liquid cooler).
Pros
Gaming performance
Overclocking possibilities
Cons
Eats power
Might need additional cooling
Availability and selling price
---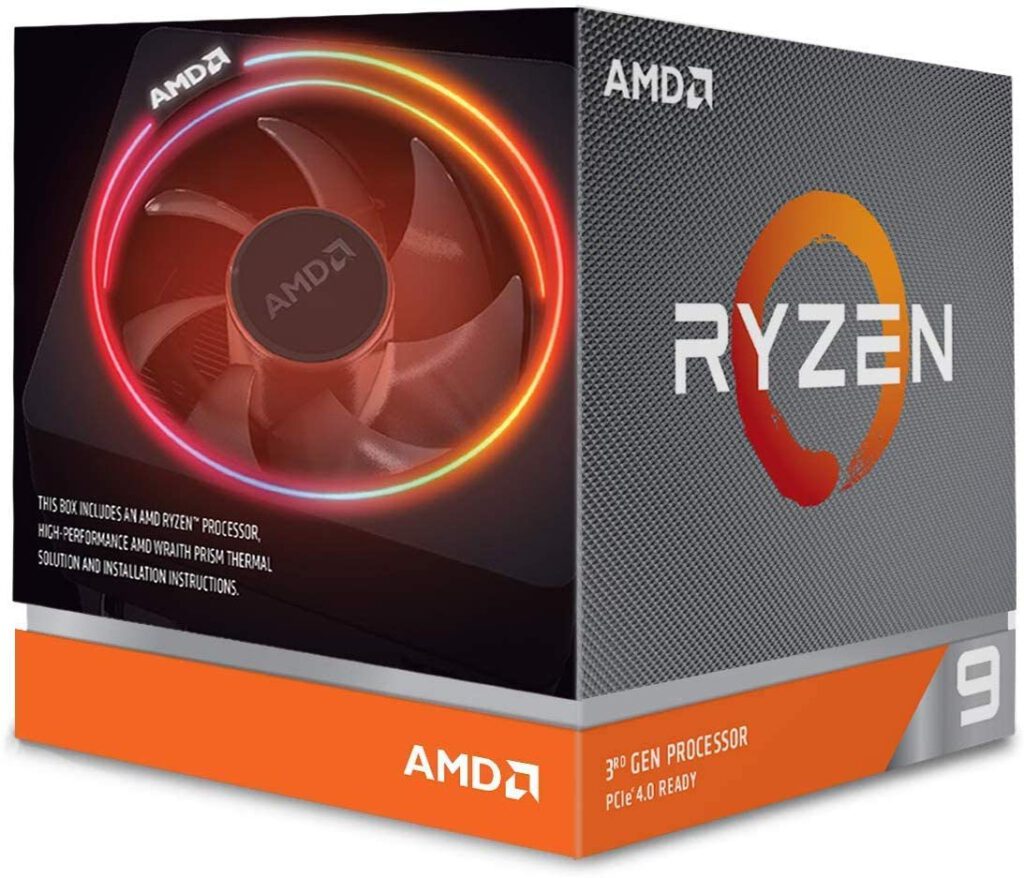 AMD Ryzen 9 3900X processor
Brand: AMD
Speed: 4.6 GHz
Socket: AM4 Socket
Processor count: 12
Price: € 460 / $ 520
The successor to our AMD Ryzen 7 5800X processor is this AMD Ryzen 9 3900X processor. We're not going to lie; it's an absolute beast of a processor, outranking even the Intel Core i9-10900K in terms of processor cores; this one has 12.
However: Intel's i9-10900K is built differently from the AMD Ryzen 7 5800X processor. This makes the AMD Ryzen 9 3900X processor to excel at multitasking, which is useful if you want to both gaming and livestreaming.
The price of this processor is in line with Intel's i9-10900K, but the real difference actually lies in the cost of the motherboard: The AMD still fits in an AM4 socket, so the price for a compatible motherboard is lower than that of the Intel.
Pros
Excellent for multitasking
Fits in an AM4 Socket
Contains 12 cores
Cons
Lower performance compared to i9 10900K
---
Other sites also recommend …
As we can't test every Central Processing Unit released in the market so, we thought we'd include some of the CPUs that some other reputable sources have mentioned. Keep in mind that most of these other sites included the same recommendations that we have given above.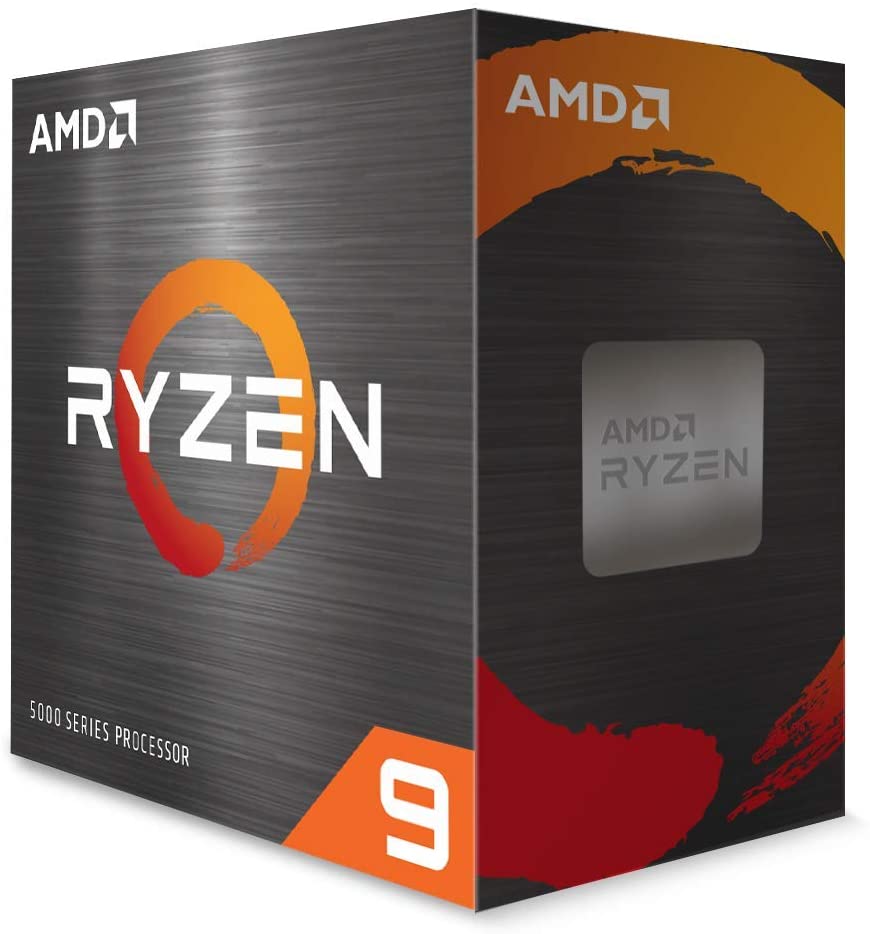 AMD Ryzen 9 5900X processor
Brand: AMD
Speed: 4.8 GHz
Socket: AM4 Socket
Processor count: 12
Price: €445 / $500
---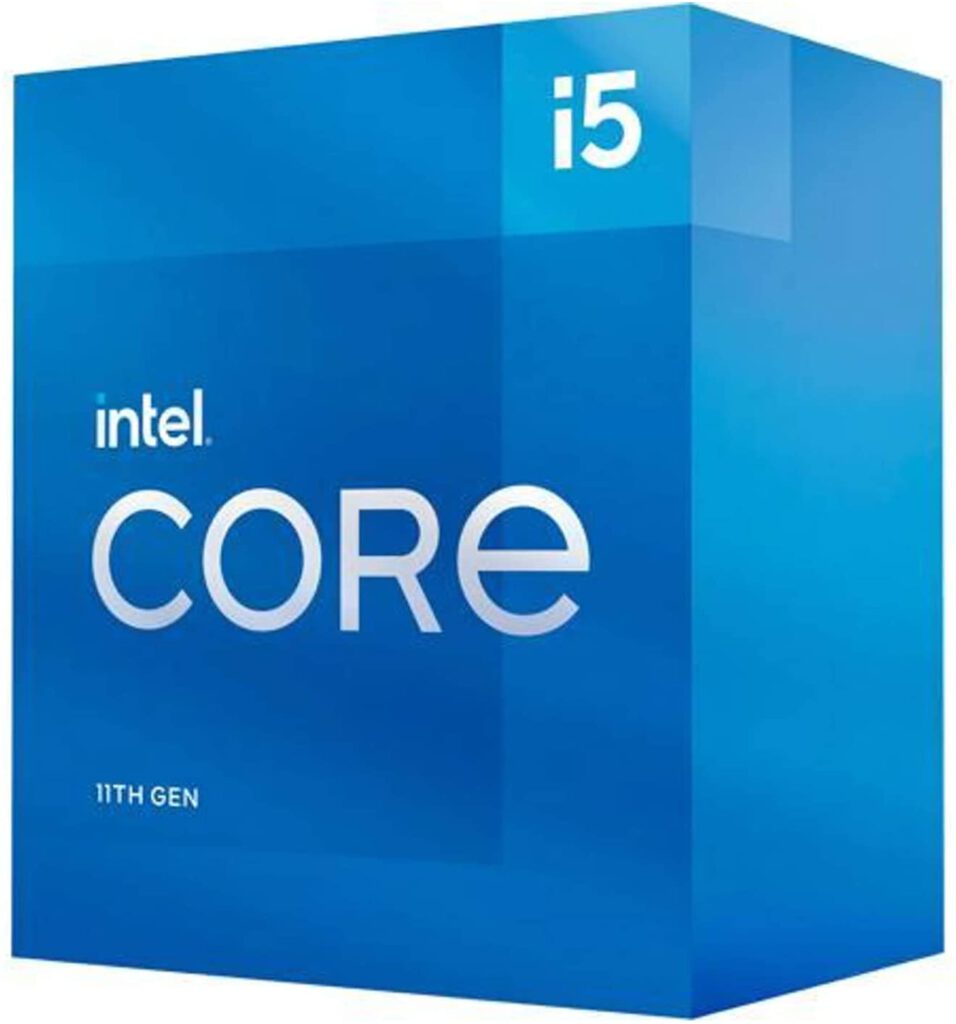 Intel Core i5 11600K processor
Brand: Intel
Speed: 3.9 GHz
Socket: LGA 1200 Socket
Processor count: 6
Price: €195 / $220
We use affiliate links to keep our website running. This does not affect our product selections or ratings.