Finding the best lighting setup for your videos can be a challenge by itself: you'll need to consider a lot of different aspects, such as color temperature, shadows, and light hue. We created a guide and listed our favorite lights to help you crush this aspect of live streaming.
Best overall streaming lights: Elgato Key Light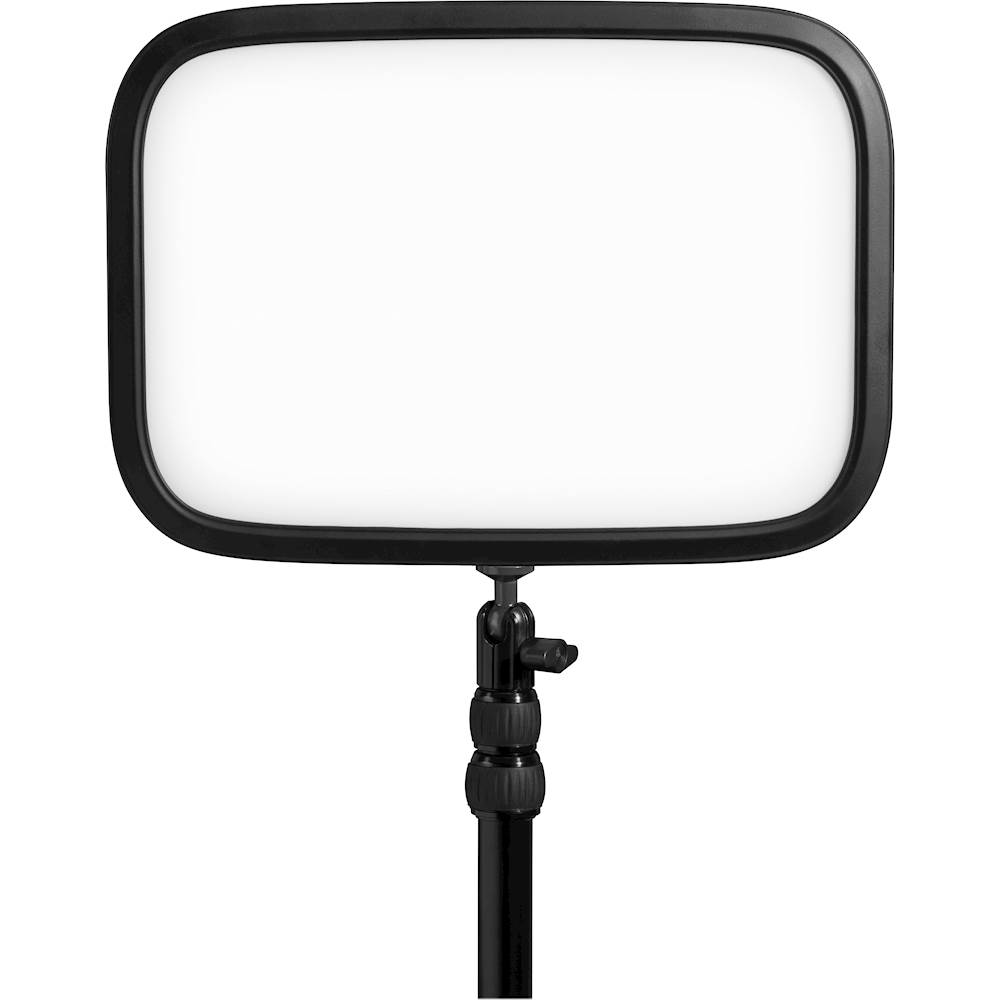 Elgato Key Light
Type: LED light
Brightness: 2800 lumens
Color temperature: 2900 – 7000 K
Diffusion glass: Yes

Price: €165 / $200
The best overall lighting setup for live streaming is when you configure 2 different Elgato Key Lights in a three-point lighting setup: one configured as a Key light, while the other functions as a fill light.
The biggest and most unique advantage of this Elgato Key Light setup is that they work perfectly with the Stream Deck, have a desk mount, and are equipped with an adjustable color temperature and brightness.
For more recommendations and reviews, keep reading below.
What is a good live stream lighting setup?
Many people think that having a quality camera and an expensive lens will help you create a quality looking stream, but most of the impact is made by a great lighting setup. So, as a live streamer, you'll want to have a cinematically lighting setup that illuminates your face perfectly while you're still able to personalize your vibe.
To do this, we advise looking into a 3-point lighting setup and adjusting your lights' settings to personalize your stream and set your mood. This can be done by adjusting the colors of your lights and dimming the brightness of your setup.
Just remember: you'll want a flattering light to brighten up the scene, but you don't want to throw the entire sun at your face because this will create too much light.
What is 3-Point Lighting?
Three-point lighting is a lighting setup method with three different and distinct light sources positioned to illuminate one specific subject.
This three-point lighting setup is the guideline for most photographers and videographers use. It helps you perfectly illuminate your subject and helps create different moods depending on the light settings.
In this setup, you'll have three distinct lights, each with its own function often referred to as:
The Key Light
The Fill Light
The Backlight
Key Light
The lighting setup's key light is the main source of light, positioned directly behind your camera. This is where most streamers use a ESDDI Ring light that goes around the webcam, a simple desk lamp, or a more professional setup such as Elgato Key Lights.
This key light will be your main light source and is meant to bring the most light into your shot.
Fill Light
To prevent the key light from causing shadows and glare, we use a second 'fill light' lamp, with which we highlight the shadows. A budget solution would be to use a desk lamp, but we'd prefer a more professional set up so we can adjust our light temperature in reality.
The fill light is meant to fill the shadows in your shot and is mostly positioned on the other side of your face. We'll dim this light for 50% for the best result, so we keep our face's depth.
Backlight
Most live streams decorate their room, visible in the background, with different gaming references and accents. To illuminate these, you may want to consider a third light source to create the commonly used three-point lighting setup.
The backlight is meant to illuminate and separate the background, to help you stand out.
Why is a three-point Lighting setup perfect for Twitch Streams?
Anyone who has ever stepped into a photo or video studio with professional equipment will have noticed that they work with the three-point lighting configuration to illuminate the room equally. This is the same goal we have with our Twitch streams, so it makes sense that we use our light setup in the same way.
How to position our 3-Point Lighting setup for Live Streams?
The 3-Point Lighting setup finds its origins in photography because it ensures that your subject is balanced lit without shadows or harsh glares. For that reason, this setup is also ideal for live streams or youtube broadcasts.
The setup is also quite simple to configure:
The Key light should be placed behind your camera, illuminating your face directly.
The Fill Light is placed at a 45-degree angle opposite to your face and lower than the key light to remove shadows.
The Backlight shines from behind you.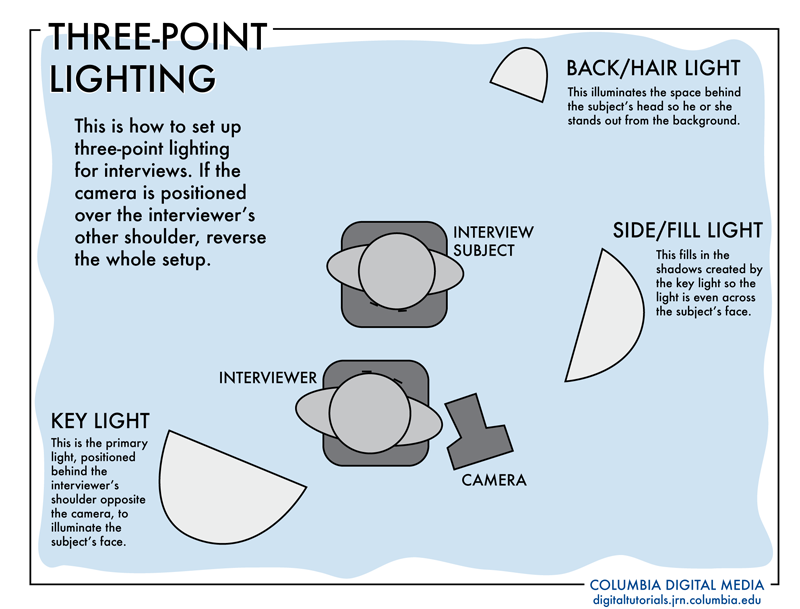 What to look for in a live stream lighting setup?
When purchasing a lighting setup for live streaming, there are a few aspects to consider, such as the space we want to illuminate, our lights' position, or the specifications of these lights.
To help you, we tested the most important aspects to keep in mind.
LED lights: First of all, we want to make sure that our new lighting setup is made of LED lights. This is because, among other things, LED lights are known to consume less power, give brighter light, give off little heat, and can dim better.
Brightness: Most LED lights have a dial knob with which they can adjust the lights' brightness.
Color temperature: Some led lights have the ability to shine the light in a yellow hue, a white/blue hue, or a mix of both. The light temperature is measured on a Kelvin scale; the higher the scale, the closer to a blue hue. Your preference should be a lighting setup with bi-color lights that give you the ability to change the color.
Light surface (Size): The larger your light source's surface, the more texture it will add to your subject.
Positioning: Next to the size of your LED lights, the positioning will be crucial as well. So make sure to invest in a lighting setup that's easy to reposition.
Diffusion: Most LED elements shine a bare light, which is why you'll want to have a diffusion to make the light source softer. Therefore, most light setups have a plastic layer that shields the LED lights, thus diffusing their lighting.
What about ring lights?
With a ring light, you attach your (smartphone) camera inside the ring, after which the light illuminates the subject from all angles, neutralizing shadows. This setup is designed to illuminate one specific subject and is mainly meant for Instagram or TikTok videos.
Using a ring light as your only light source will create a flat looking vibe, which is why we prefer a decent LED setup. That being said: we could use a ESDDI Ring light as our key light in the 3-point setup.
Do I absolutely need a lighting setup for live streaming?
While many viewers will tune into your stream for the gameplay, others will be returning for the vibe and vibe, entertainment, and atmosphere you create. An essential part of creating such branding is to show yourself to your viewers – which is where a good webcam and a professional lighting setup come in handy.
Using such a lighting setup when you are live streaming, you will improve your appearance and create a professional-looking vibe around your stream.
For these reasons, all streamers who want to approach their channel from a professional point-of-view use a lighting setup.
Top 3 Best lighting setups
---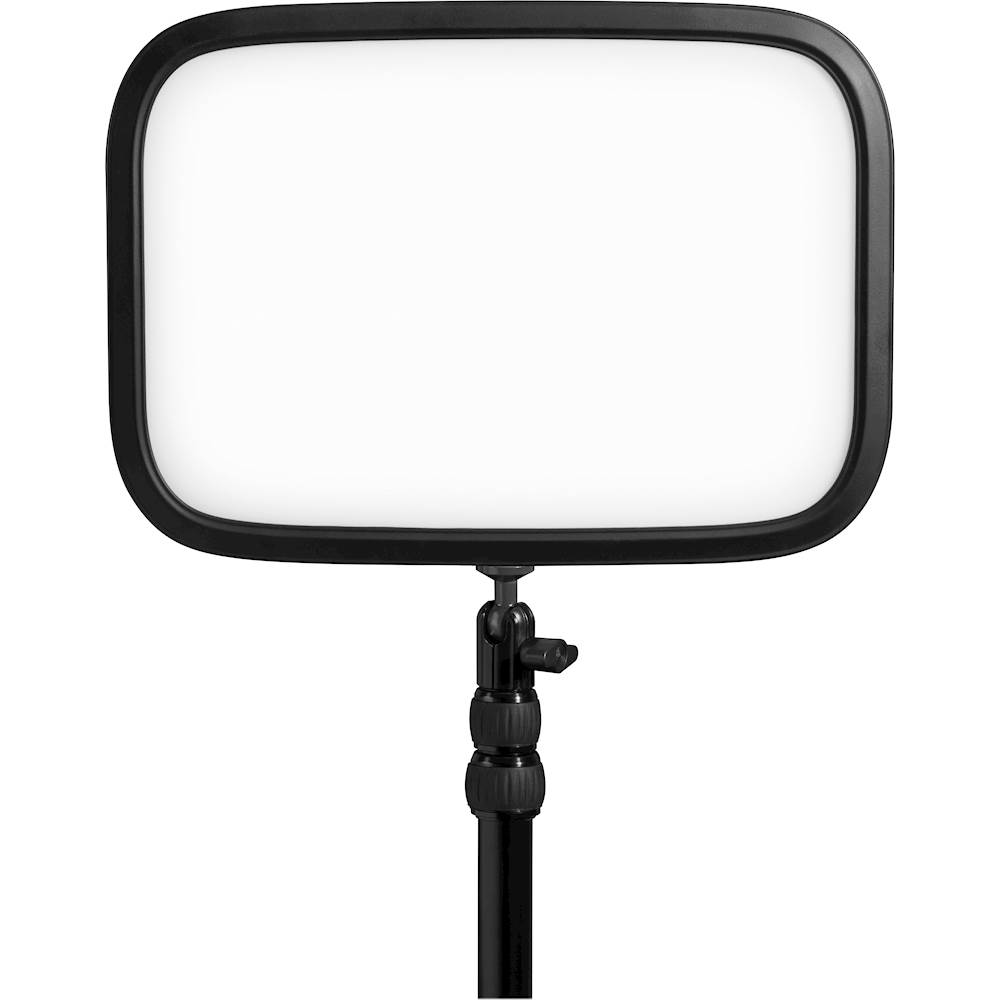 Elgato Key Light
Type: LED light
Brightness: 2800 lumens
Color temperature: 2900 – 7000 K
Diffusion glass: Yes

Price: €165 / $200
We got ourselves 2 different Elgato Key Light and configured them in a three-point lighting setup: one configured as a Key light, while the other functioned as a fill light. Because the Elgato Key Light is compatible and adjustable with the Elgato stream deck, we opted for this setup. However: a more low-budget solution would be to use a standard desk lamp as your fill light.
Pros
Compatible with the Stream Desk
Has a dedicated desk mount
Adjustable color temperateure
Adjustable brightness
Compact
Cons
A bit pricey to buy two of them
No mobile app
---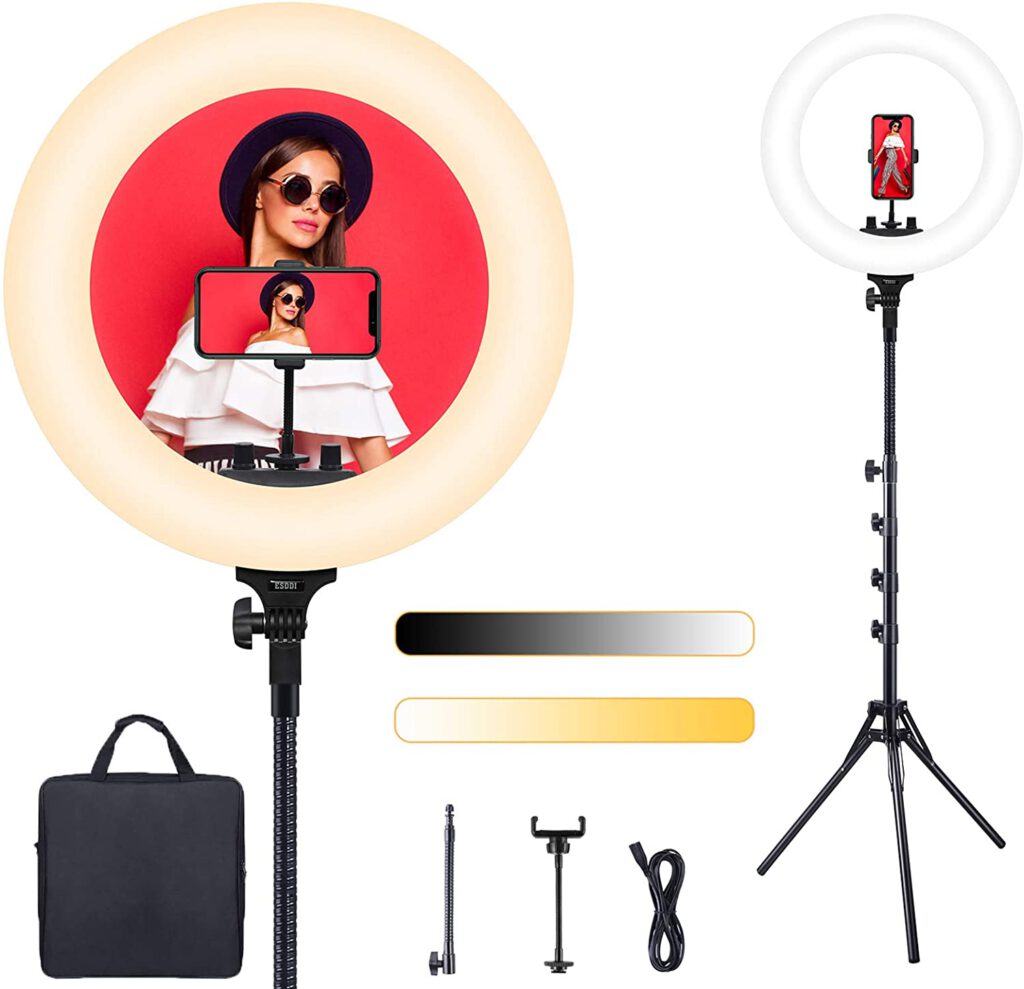 ESDDI PLV-R432 18″ Ring Light
Type: LED light
Brightness: 4800 lumens
Color temperature: 3200 – 5600 K
Diffusion glass: Yes

Price: €65 / $80
The color temperature which is adjustable from 3200 to 5600K, and a brightness that goes up to 4800 lumens, this ESDDI Ring light is great for a variety of uses, and its inexpensive price makes it perfect for starters who want to create videos and still shots.
You will notice that this ring is light designed for TikTok and Instagram Story videos, so it is not perfect for live streaming. You can certainly use it as a key light in your setup, provided you certainly provide an extra fill light.
Pros
Includes light stand, case & phone clip
Inexpensive compared to competitors
Easy to assemble
A great lifespan
Cons
Requires space
Made for smartphones, rather than DSLR's
---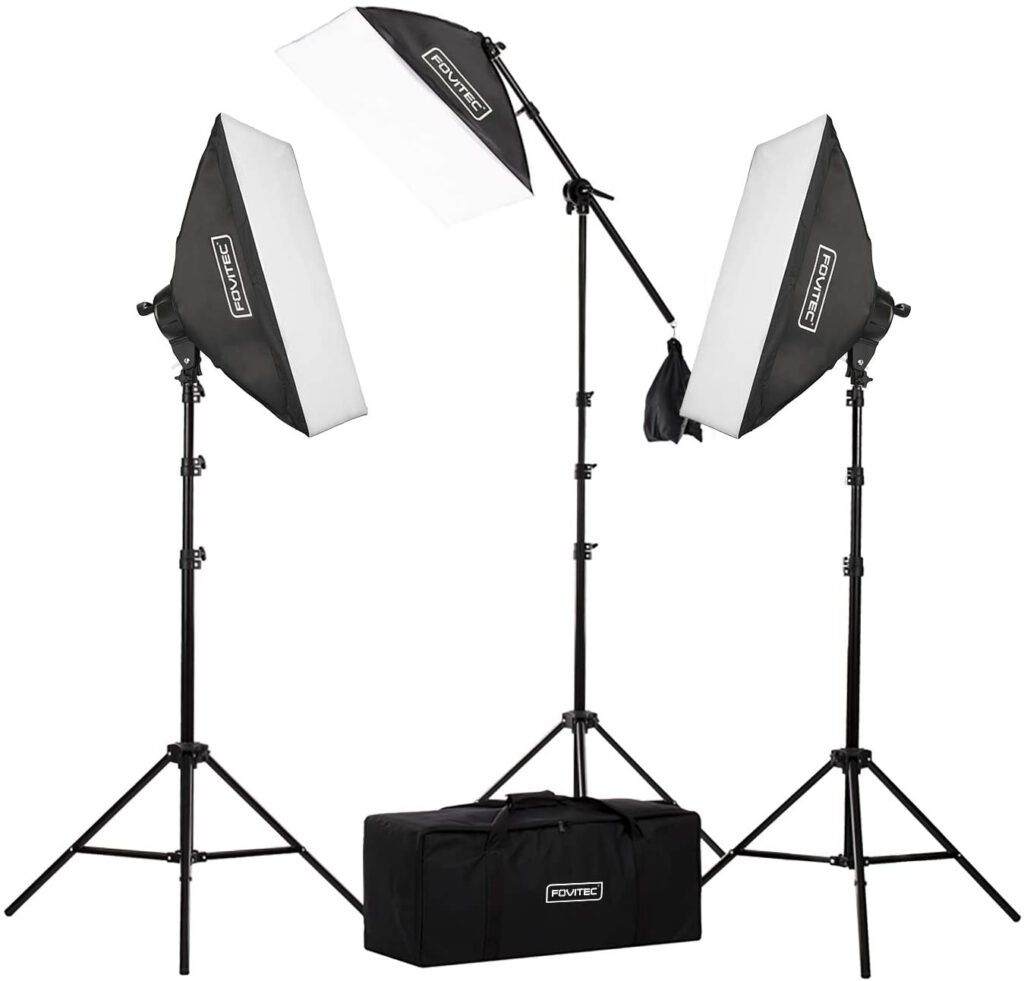 Fovitec 3-Light Lighting Kit
Type: LED lights
Brightness: 1500 lumens
Color temperature: 3200 – 5600 K
Diffusion glass: Yes

Price: €195 / $235
For a content creator who is heavily involved in photography, we recommend checking out the Fovitec 3-Light Lighting Kit. It requires a lot of space, but other than that, it is perfect for both live streaming and photography as each lamp is individually adjustable in terms of brightness and color.
Pros
Suitable for medium or big areas
Include softboxes
Perfect for photography
Many adjustment options
Cons
Requires a lot of space
---
Other sites also recommend …
As we can't test every lighting setup released in the market so, we thought we'd include some of the lights that some other reputable sources have mentioned. Keep in mind that most of these other sites included the same recommendations that we have given above.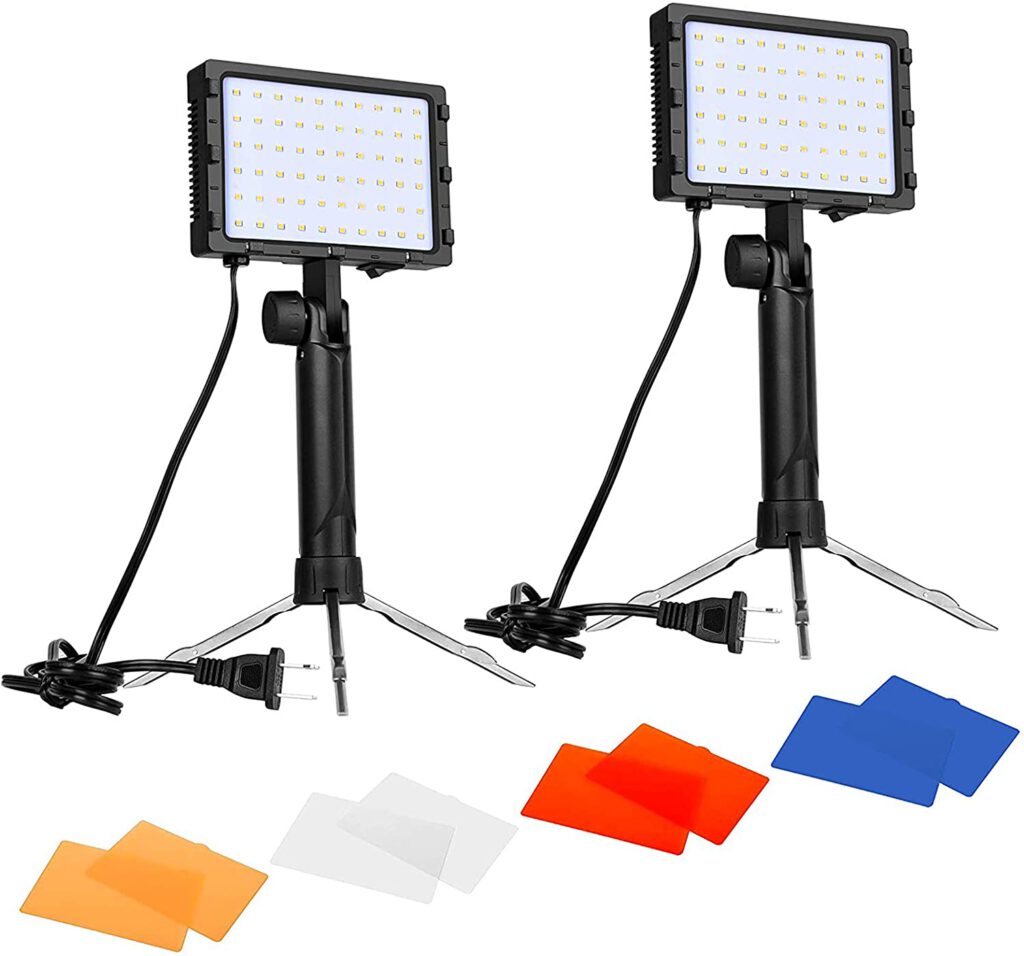 Emart 60 LEDs
Type: LED lights
Brightness: 1400 lumens
Color temperature: 3300 – 5500 K
Diffusion glass: Yes

Price: €25 / $30
---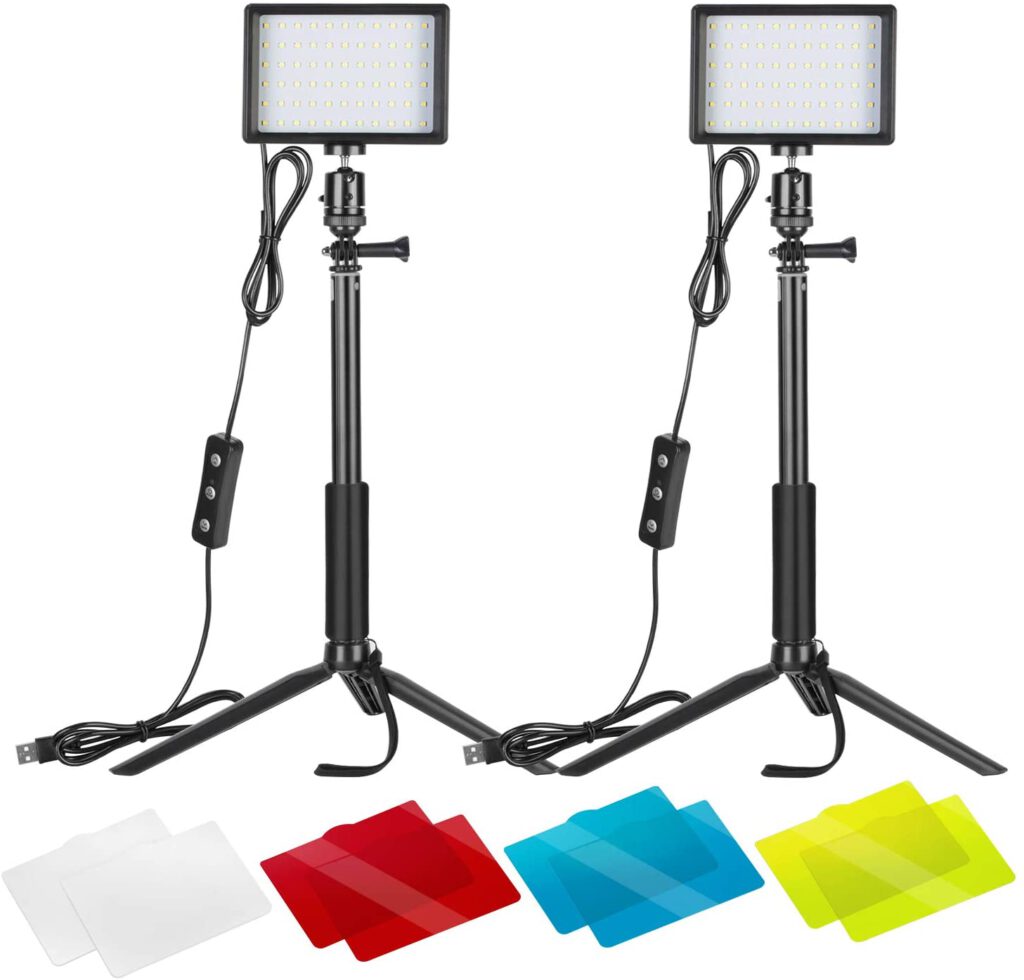 Neewer LED 2-pack
Type: LED lights
Brightness: 1000 lumens
Color temperature: 3200 – 5600 K
Diffusion glass: Yes

Price: €37 / $45
We use affiliate links to keep our website running. This does not affect our product selections or ratings.