Whether you want to record your Playstation gameplay or broadcast your camera, having a quality capture device is essential. We've tested a few different capture cards and listed our experiences below.
Our top-rated capture card: Elgato Game Capture HD60 S+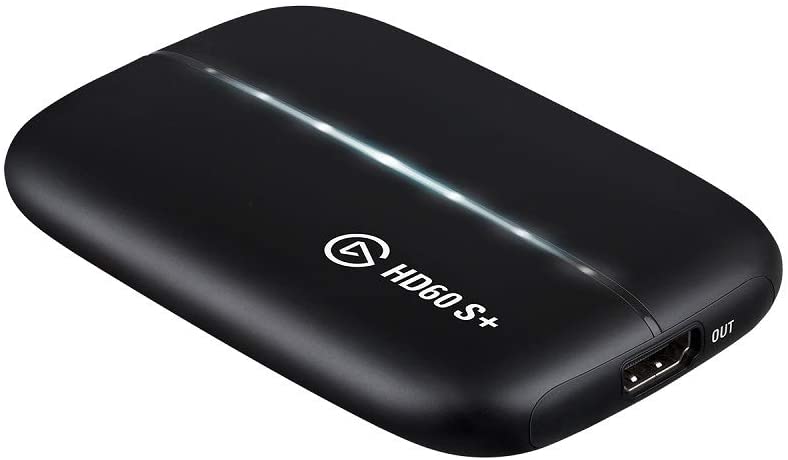 The Elgato Game Capture HD60 S+ is known for its good quality, simple app and it allows you to play in 4K resolution while your captures the footage in 1080p.
Price: € 115 / $ 140
What is a good capture card?
A capture card is a standalone device designed to record the audio and video signal from a console, a DSLR camera, or other external devices to create professional live streams or recordings.
Who uses these capture cards?
Most professional streamers use capture cards to record or live stream their gaming sessions when playing on consoles such as their Playstation or Xbox.
Additionally, capture cards are frequently used to convert professional DSLR cameras into webcams for more professional-looking livestreams.
What to look for when buying a capture card for gaming?
We need to look at a few different specs before buying a capture card because these specs will impact the different ways we'll be able to use the capture card.
A USB or a PCI Express capture card?
Both the USB as the PCI Express capture cards have the same functionality for live streaming, but the difference between them lies in connection with the PC.
A PCI Express capture card needs to be built into a computer and is connected via the PCI Express interface. This makes the capture card more reliable since it will have lower latency and will cause fewer issues with the drivers.
Alternatively, the USB capture card is most known because of its flexibility: after plugging in the USB capture card and installing the correct drivers, every computer can run it – even laptops. The biggest advantage of a USB capture card is the fact that it uses a USB port, making it extremely flexible.
The choice will mainly be whether you want an internal or an external capture card. Should you decide to go for a USB powered capture card, we recommend picking a USB 3 compatible card to limit your latency.
Do you need a standalone capture card?
Most gamers live-stream their gaming sessions; however, in some situations, like LAN parties, you might not have the opportunity to stream live from your console. This is where a standalone capture card comes in handy: the device lets you record directly to an SD card for standalone capture.
For most gamers and live streaming, a standalone capture card is a nice to have, not necessarily a need to have.
How essential is the passthrough function?
For most streamers, the passthrough feature will be essential; it passes the video footage from your console via your capture card live through to the monitor and allows you to game at the same time as you are recording. Capture cards without a passthrough function will have a noticeable latency, making them unusable for fast-paced games such as first-person-shooters.
When purchasing a capture card with a passthrough feature, you'll need to realize that 4K passthrough means it passes a 4K video resolution to the monitor and not actually records the video footage in 4K.
What to look for when buying a capture card for Twitch Live streaming?
In addition to being compatible with your gaming setup, a capture card must also ensure quality footage during your twitch streams. We've listed the most important specifications we need to keep in mind.
Types of input: The most popular input is HDMI, which most gaming consoles like Xbox Series X, PS4, or Playstation 5 use.

Image Quality: We already mentioned it briefly in our Buying Guide for Monitors: most live streaming platforms (such as Twitch) only support footage in a 16:9 format. That's why we recommend you to look for a capture card that records in at least 1080p or 'Full HD.'

Software: Every capture card manufacturer includes their own software, which you'll need to use to record, live stream, and/or edit your footage. This software's quality and functionality will impact your live streaming sessions as well, which is why most professional streamers opt for software like OBS Studio or XSplit.

4K passthrough: allows you to game at the same time as you are recording.
Do I absolutely need a Capture Card for streaming?
If you are a PC gamer and don't need any external devices (DSLR camera, Playstation 5, Xbox x, Nintendo Switch, etc.), there is no benefit to using a capture card as you can just use OSB software to capture your screen.
What are the benefits of a Capture Card for Live Streaming?
While modern consoles have the function to live stream via their platform, a capture card for professional gamers is deemed essential: it allows you to record your footage and pass it through a streaming program like OBS to customize the footage and add overlays.
Professional gamers are known to use a second PC for their live streaming, with the sole purpose of capturing the footage of their main computer. This approach allows them to reduce the RAM and CPU resources on their main setup, thus gaming smoother.
Top 3 Best Capture Cards for Streaming on Twitch
---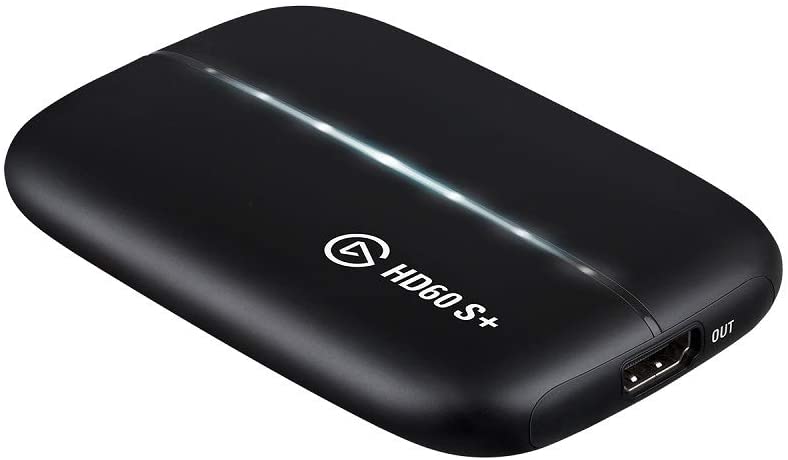 Pros
Easy setup
Relatively small device
Decent pass through
Cons
No standalone functions
---

AverMedia Live Gamer Portable 2 Plus
Interface: USB 2.0
Input: HDMI
Pass-through: 4K
Maximum resolution: Full HD 1080p60
Standalone: Yes

Price: € 115 / $ 140
Pros
Standalone recording onto MicroSD
Supports OBS (out of the box)
Easy setup
Cons
Uses USB 2.0, rather than USB 3.0
Comes with a relatively short HDMI cable
---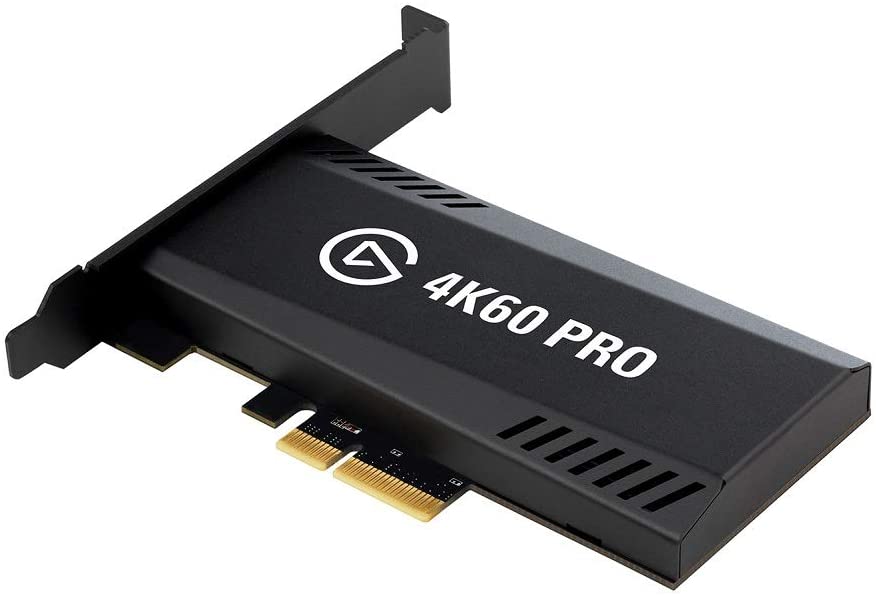 Elgato Game Capture 4K60 Pro MK.2
Interface: PCI-e x4
Input: HDMI
Pass-through: 1080p240 / 1440p144
Maximum resolution: 2160p60

Price: € 200 / $ 245
Pros
Allows 2160p60 streams
4K Pass-trhough
Cons
Your PC Setup has to meet the minimum requirements (such as PCI-E x4 slot, which doesn't allow laptops to use this capture card)
Other sites also recommend …
As we can't test every capture card released in the market so, we thought we'd include some of the capture cards that some other reputable sources have mentioned. Keep in mind that most of these other sites included the same recommendations that we have given above.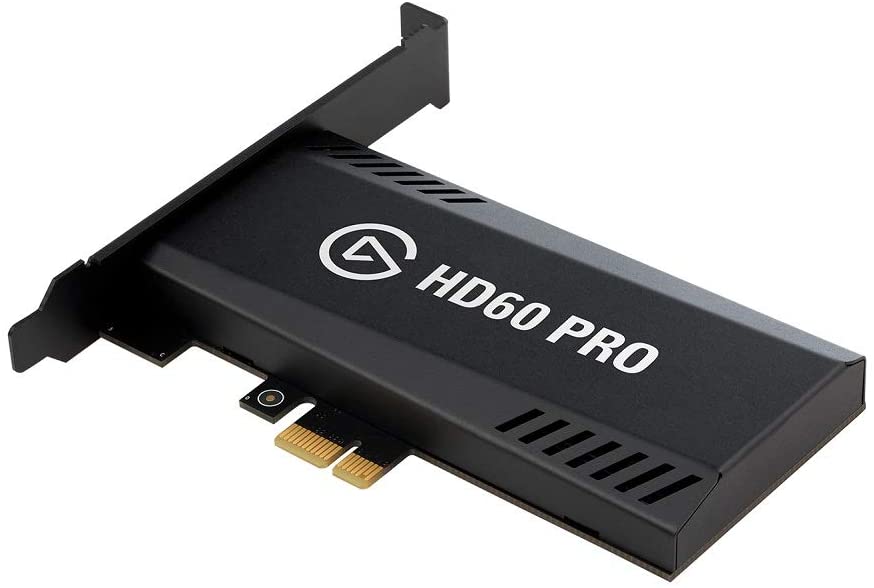 Elgato Game Capture HD60 Pro
Interface: PCIe x1
Input: HDMI
Maximum resolution: 1080p60
Maximum bitrate: 60 Mbps

Price: € 125 / $ 150
---
Razer Ripsaw HD Game Capture Card
Interface: USB 3.0
Input: HDMI
Pass-through: 4K 60 fps
Maximum resolution: Full HD 1080p60

Price: € 132 / $ 160
---
We use affiliate links to keep our website running. This does not affect our product selections or ratings.