The Finnish tech-company Loupedeck is known for being the market leader in designing and building Lightroom editing consoles to help content creators such as photographers and videographers improve their post-production workflow.
With their newest device – the Loupedeck Live – they introduced customizable LCD-buttons, which allows them to target a new audience: the livestreaming community.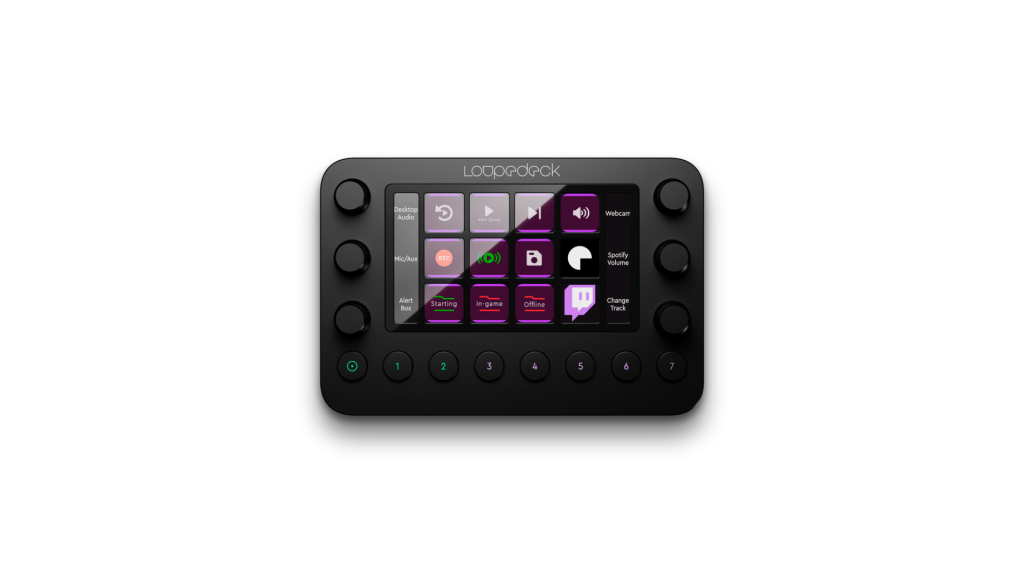 Loupedeck Live
Integrations: OBS Studio, Streamlabs Twitch, Spotify, and Adobe Creative Cloud.
Customize: Assign your own actions and adjustments to all the buttons and dials!
Premium build: aluminum build body, with haptic analog dials and LED backlighting.

Price: € 249 / $269
Loupedeck Live unboxing
What makes the Loupedeck Live so special for streaming?
The Loupedeck Live is a customizable keyboard in which you can configure shortcuts and customize the commands you frequently use to help you manage your stream. In essence, the keyboard makes it easier to entertain your audience with different animations and sound effects.
Profiles pre-set to start streaming
The Loupedeck Live console comes with profiles that are pre-set for livestreaming using OBS Studio, Streamlabs OBS, and Twitch. This means you can start livestreaming as soon as you've installed the Loupedeck framework without having to configure the shortcuts for these applications first.
Perfect for content creators
Loupedeck has an official collaboration with Adobe to use it's Unified Extensibility Platform (UXP), which makes the Loupedeck Live the perfect tool for content creators since it supports applications like Photoshop, Premiere Pro, and Lightroom.
These are the perfect tools for livestreamers who are repurposing their content to fit Youtube or Instagram because Loupedeck Live helps to speed up the post-production of content as well.
What we like about the Loupedeck Live
We've been using the Loupedeck Live console for the past month, and there are definitely many reasons why we love using the Loupedeck Live:
We can use it as an audio mixer during our stream.
The transitions are smooth.
When you're using Twitch integration while an action is running, the LCD-buttons change color. This function shows in one glance whether the action is enabled or not.
The software integrations are working perfectly.
The Loupedeck has a lot of buttons, which allows you to give it a lot of functionality as well.
The Loupedeck Live is equipped with a "Profile lock", which keeps your livestreaming-application locked on the Loupedeck Console, while you're in game.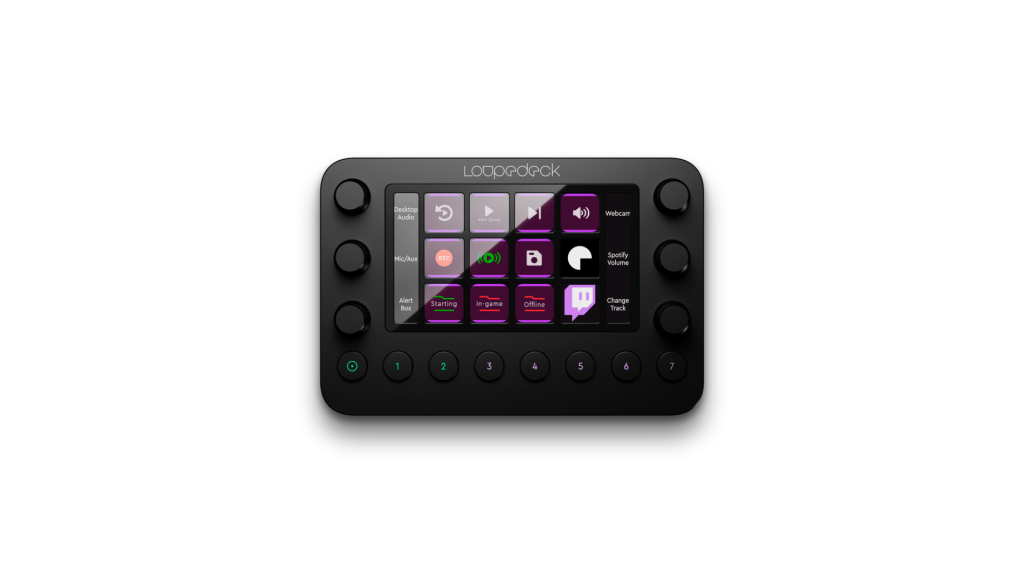 What could be improved
It takes a long while and various steps to configure the Loupedeck for livestreaming.
While we're using the default applications and configuration, we had to consult a lot of extra documentation (such as Google), to get started.
Both the integrations with Twitch as Spotify have to be configured twice: first, you'll have to link your accounts, and additionally, you'll have to activate the accounts while configuring the preset-keys.
The console only has two keyboard positions: flat on the desk or with its additional legs, but unfortunately there isn't any in-between.
The option that we are missing the most: it can't be used as a soundboard while streaming.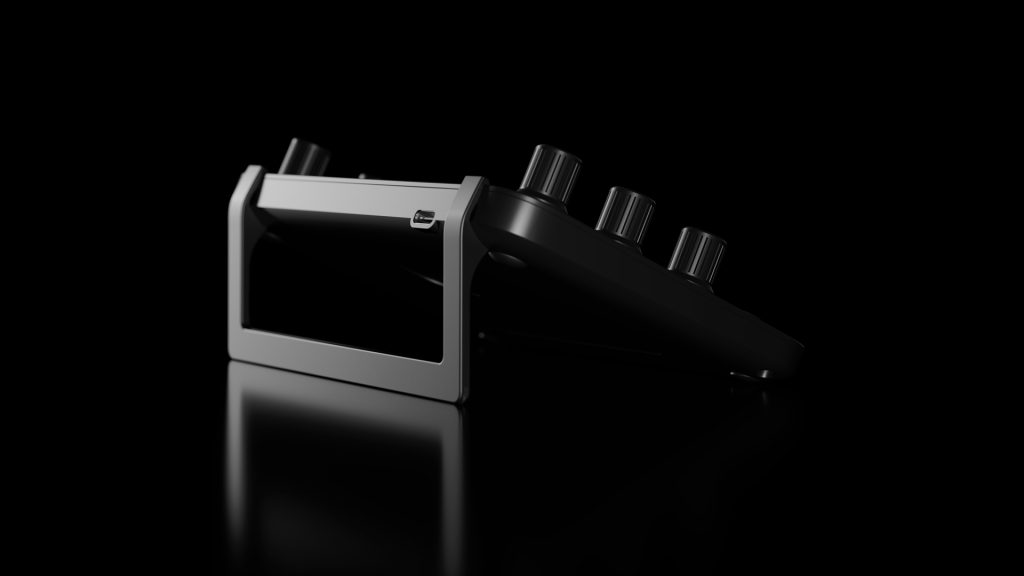 Loupedeck Live vs Elgato Stream Deck
The Loupedeck Live is sold at roughly the same price as the market leader in livestreaming keyboards: Elgato Stream Deck, this makes it easy to compare them!
If we're looking at the use of integrations (such as Spotify), the Stream Deck suffers from many problems and issues while the Loupedeck Live handles all its integrations without any problems.
The Elgato Stream Deck has 5 different positions and can be adjusted according to your posture, while the Loupedeck Live console only has two: using legs or not using legs.
For us, having a soundboard is important. Stream Deck has one, while Loupedeck hasn't.
In the meanwhile: Loupedeck supports adobe-software, while Stream Deck doesn't.
Is the Loupedeck Live worth buying for livestreaming?
While we didn't encounter problems during the installation, we thought the configuration and documentation of the set-up weren't always as clear as it should be. Fortunately for us, you have only had to install the Loupedeck live once.
Using the Loupedeck is such a pleasure and even works smoother than the Elgato Stream Deck. After configuring the rotary buttons for OBS Studio, for example, you won't have to alt+tab away from your game anymore to adjust the audio volume: you'll just be able to turn the button.
Honestly, if the Loupedeck Live included a soundboard integration for the rotary buttons, it would be the obvious winner.
Which brings us to the question: Is the Loupedeck Live worth buying for livestreaming?
Well… if you don't own a livestreaming keyboard yet: most definitely, yes! However: if you want to switch from the Elgato Stream Deck to the Loupedeck Live, you'll want to look at how much you'll need the Adobe integration and how necessary the soundboard integration is.
Pro
Can be used as audio mixer during your stream
The transitions are smooth.
LCD-buttons change color When a Twitch action is running
Software integrations are working perfectly.
A lot of buttons; A lot of functionality
Equipped with a "Profile lock"
Cons
Difficult to configure without documentation
Integrations with Twitch as Spotify have to be configured twice: link your accounts, and activate the accounts.
Only has two keyboard positions: flat on the desk or with its additional legs.
Can't be used as a soundboard while streaming.