During the first ever Twitchcon Europe in Berlin, Emmett Shear – CEO of Twitch – revealed that they are implementing updates to their streaming and discovery tools, while also unveiling that they are working on faster payments to their users, and officially launching Twitch Sings.
Search and Directory Improvements
One of the most common annoyances with the Twitch interface is poor functionality their search function. They finally heard the remarks, and announced that they will be introducing a variety of improvements to further improve both the search as the discovery function in June. One of these improvements will be the ability to sort through channels in the directory by sorting by lowest to highest viewers, most recently started, or suggested channels based on their viewing history. Either way, these improvements will have a huge impact on their filter bubble.
Highlight recaps
Another update that is coming this June is the Recap function. Via this option, Twitch will automatically generate a suggested highlight reel for content creators based on the top clips captured by viewers during a stream. Streamers will be able to directly share these automated highlights, or still edit them to their own preferences.
Faster payouts
Twitch will be expediting the payouts for their partners, affiliates, and developers from 45 days to 15 days. So, starting Monday, April 15th, Twitch will pay out the creators that have reached the $100 threshold in just 15 days after the close of the month.

This is most likely a direct response to internet icon PewDiePie's announcement where he revealed that he was going to stream exclusively on the DLive platform, since they had better economic terms for creators (faster payment and a smaller cut).
Bounty Board
Back in 2018, Twitch launched the Bounty Board. It's an easy way for (new) streamers to get sponsorships from brands and over the past year more than 1,500 streamers have cumulatively earned over 2 million dollars in revenue.

Starting in May, Bounty Board will be available to Partners and select Affiliates in Germany, France, and the UK with more undisclosed countries around the world. While not mentioning specific partnerships, their presentation at Twitchcon included logos from Borderlands 3, Tom Clancy's The Division 2, and Unilever
Twitch Sings
Twitch Sings is a karaoke-style game, developed by Twitch themselves and now available for free. The game is designed to connect music lovers and live streamers across the globe. It will feature a database with more than 2000 songs, with the words bouncing across the screen.

As interactive as the Twitch platform is, the game will be as well. Users can request songs and send challenges for their favorite streamers. Twitch Sings can be downloaded for free on PC at https://sings.twitch.tv.
Squad stream
Last but definitely not least, Squad Stream! This option was already available for partners, but will become available for affiliates later this year as well.

If you don't know the Squad Streams yet, it lets up to four creators go live and stream together in one window. It's the perfect way to show your community every moment of your team's battle royale match.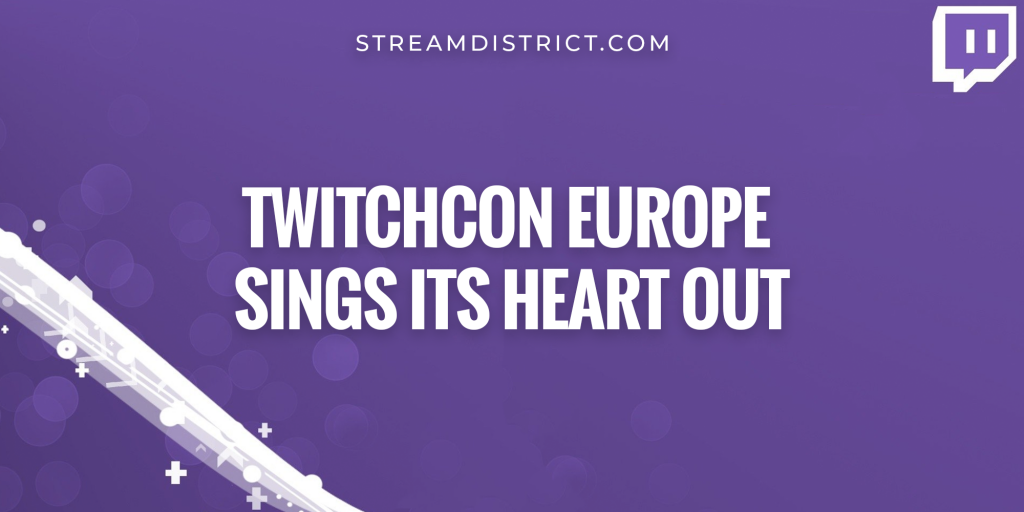 Twitchcon Conclusion
Twitch celebrated their first ever European Twitchcon by announcing some a few new options and updates to spoil their users. You can rewatch the full keynote below.